Shopping cart abandonment
Waze is a mobile phone app of GPS navigation.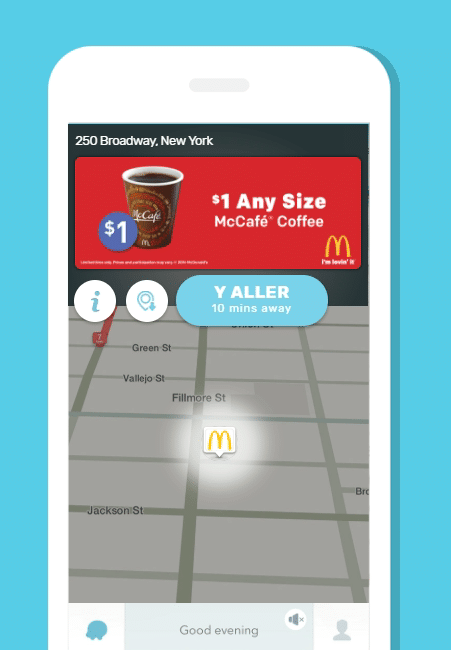 Preview driving directions & arrival time before you go
Drive like a local with shortcuts & live traffic updates
Report accidents, constructions and more for other drivers
Waze France just pass an important milestone as reveal Jérôme Marty, Waze France CEO to Journal de l'Automobile. With 10.2 millions of active users, that is the connections and not the downloads, the company has a New France record.  (11 may 2018 by Yann Lethuillier)
What is it ?
When a Waze user is next to you shop, an advertising banner with show up automatically on thee app of the user with all the company informations.
This strategy is perfect is your shop is in a large road traffic area.
How does it work ?
Waze impose to display an amount of 60 000 banners by month minimum.
There are several call to action buttons (call-to-action) :
Go
Save this place
Save for later
Save the offer
Call now
Link to your site