THE ADVERTISING BANNER
What is it?
An advertising banner is a large advertisement on a website that stretches across the top or down the side of the window. It usually contains a link to the advertiser's website. The banner is the most widely used form of ad in digital marketing and is available on mobile phone, computer and touch pad.
The goal of a company using banner as a communication channel is the incentive to click. We must put forward an attractive message of a discount offer for instance and a called for action.
Once again this year, the digital has seen his investments increase, it represents 38,5% of the total of the advertising expenses  (source Dentsu Aegis Network, August 2018) in the global level, which allow to exceed TV for the first time (35,5%).
Banners advetising advantages
We can target accurately which avoid wasting money like with too large audience campaigns.
The choice of the advertising pressure on a mobile phone ID
The banners campaigns performance is measurable
DIFFERENTS
Types of banners
2 types of banners exists :
Static banners
These are non animated banners (image fixe)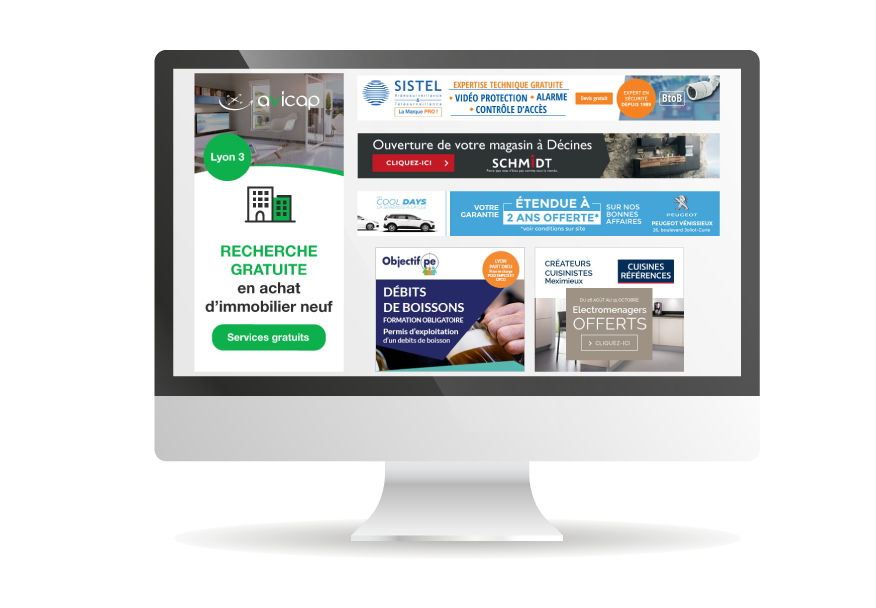 Animated banners
These are animated images : GIF